SKIMFLOW® TT (Traffic Topping) is a cementitious, self-leveling wear resistant topping designed for interior structural floors. SKIMFLOW® TT is a single component, traffic grade product.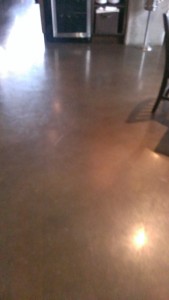 Non-shrink with excellent bond and flexural strengths
 Self-leveling from featheredge to 4 inches (10 cm)
 Accepts foot traffic in 4 hours for rapid turnaround
 Does not contain gypsum, will not dust or powder
 Reduces labor costs, may be pumped with standard equipment for ease in placement
 Compatible with most tile and carpet adhesives, polymer and acrylic coatings
To read more about SKIMFLOW® TT click
here

.