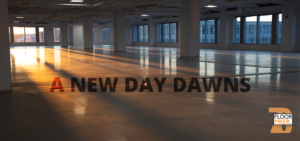 FloorPrep.com by Dependable, LLC, a manufacturer of professional grade floor preparation products unveils its new website, www.floorprep.com
70 years ago, Dependable was born. Since then, we proudly provided innovative, cost effective and user-friendly solutions. While we remain true to our heritage and values, the opportunities to evolve became apparent and we acted upon them to better serve the floor preparation industry.
Now known as FloorPrep.com by Dependable, we recognize the need to redefine our online presence to display our growth and the success which allows us to positively impact our employees and customers.
The result is a new website and a formalization of our commitment to support your flooring solutions. Today is an exciting day for our company to take a new step in the right direction to deliver long-term quality to those in the industry!
Dependable, LLC is headquartered in Cleveland, Ohio, and can be reached at (440) 333-1123 or https://www.floorprep.com.
Read the full press release here.