Posted By: Floor Prep Team
Tags:
Floor Preparation
,
Floor Products
,
New
,
News
,
self drying
,
Self Levelers
,
Self-Leveler
,
Substrate Preparation
,
Successful Installation
,
Uncategorized
,
Underlayment
Comments: 0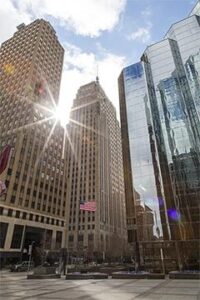 "It's probably the most iconic building in Oklahoma City – certainly the one that was on the most postcards through the decades."
–Former Mayor Mick Cornett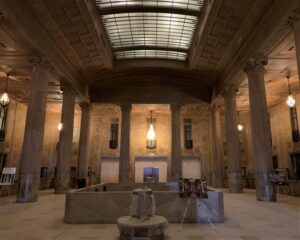 The project, a part of the restoration of the Art Deco "First National Bank Building" is now "First National Center," a mixed-use skyscraper. "It is a pleasure to participate in the restoration of this piece of American history," Todd Miller, VP of Sales.
Rapid leveling over properly prepared adhesive residue reduces cost while providing a sound substrate for finished flooring of choice. To ensure a leveled, solid floor, contractors turned to Primer P360 and Platform L3.
P360 Primer: a market leading bond strength on both porous and non-porous substrates, allows fast drying application of self-leveling underlayment in 45 – 90 minutes.
Platform L3: a premium, high flow, high strength self-leveling underlayment for flat smooth floors, allows for low surface preparation.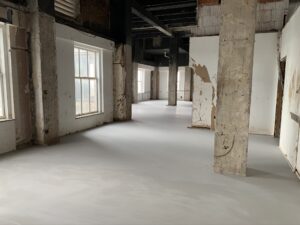 Read the full project here