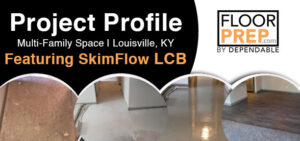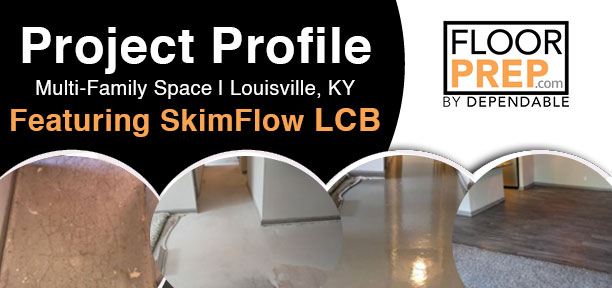 After a multi-family project experienced product failure and loss of time, the job needed an effective solution to reverse the damage done in a timely manner. Johnson's Commercial Flooring turned to FloorPrep.com Primer A™ to double prime the gypsum concrete sub-straight and underlayment SkimFlow® LCB, with its suitability for finished flooring, such as LVP.
The contractors were able to pull together a suitable substrate for the finished flooring in under 6 hours, which made up for the loss of 4 days without any floor preparation. Primer A was applied first with 6:1 ratio, the once over again with a 3:1 ratio to provide a solid base for the underlayment.
LCB maintains the UL rating of gypsum subfloors by retaining the existing underlayment. It's superior heal and flexibility ensures it can withstand construction renovation traffic, and dries quickly to meet this project's short production schedule.
PRIMER A™ is a breakthrough acrylic copolymer primer technology with alkali resistance to pH 14 while providing superior bond to substrates when used with Self-leveling underlayments (SLUs).
SKIMFLOW® LCB is a gypsum based self-leveling underlayment designed for use directly over wood. The product is reinforced with fibers for superior performance over flexible substrates. LCB may be poured directly over wood without mechanical reinforcement to provide a quick dry, smooth surface for approved floor coverings.
To see the complete project profile, click here.